ICEMM 2020
2020 2nd International Conference on Engineering Materials and Metallurgy
Co-Located with
ACMME 2020
11-14 June, 2020
National University of Singapore, Singapore

Announcement: Due to the outbreak of COVID-19, except for oral/poster presentation onsite, the conference now accepts online/video presentation. Delegates who could not attend the conference because of travel restriction from home country or visiting country, they can attend the conference online and make online/video presentation. The conference will be broadcasted simutanously through web platform. The access to ICEMM web platform will be offered to all the registered attendees.
Scope of ICEMM 2020
The primary goal of ICEMM 2020 is to promote research and developmental activities in Engineering Materials and Metallurgy. Another goal is to promote scientific information interchange between researchers, developers, engineers, students, and practitioners. This event will include the participation of renowned keynote speakers, oral presentations, posters sessions and technical conferences related to the topics dealt with in the Scientific Program as well as an attractive social and cultural program.
We are now open for technical paper submission, proposal submission for Industrial Forum & Exhibition, proposal for Tutorials and proposals for Workshops. We welcome author submission of papers concerning any branch of the Engineering Materials and Metallurgy, and their applications ineducation, and other subjects. We thank the members of the ICEMM 2020 program committee for managing the reviews of submissions. We believe these are the main driving factors attributed to our success.
View the Call For Papers »

Important Dates
Paper submission: 10 May, 2020
Acceptance notification: 20 May, 2020
Camera ready: 26 May, 2020
Conference Proceedings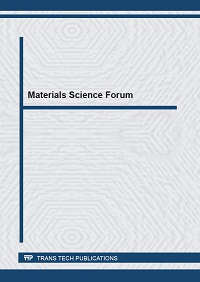 Accepted and registered papers of ICEMM 2020 will be published in ACMME 2020 Conference Proceedings as a special chapter, which will be indexed by SCOPUS, Ei Compendex (CPX).
Technical Support by